Athletics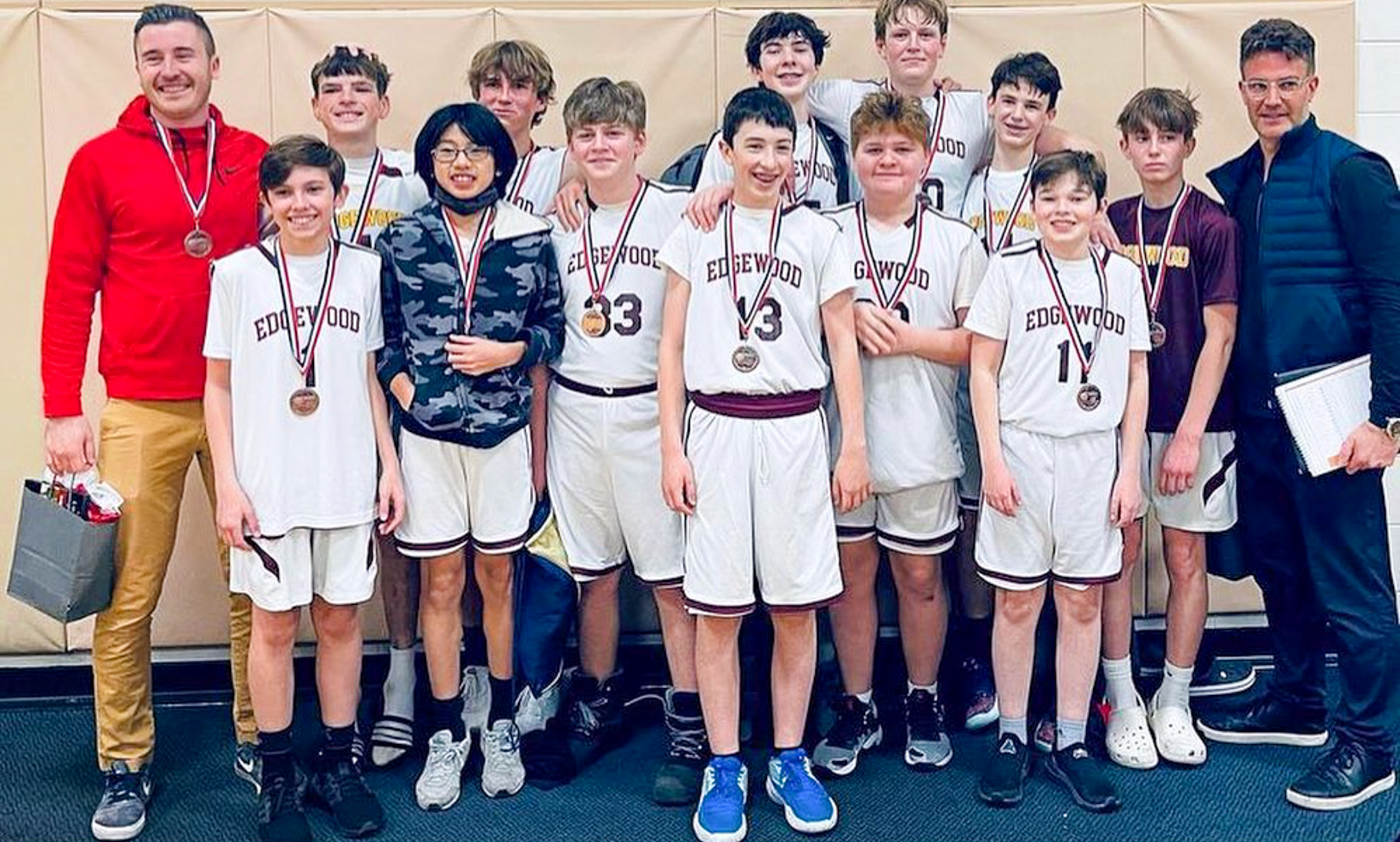 ATHLETICS OVERVIEW
At Edgewood Campus School, we encourage participation in our sports program to learn the fundamental rules and skills of each sport and to experience working together as a team. The emphasis is on playing the game for fun and for the experience, as well as learning the difficult task of winning and losing with grace. We teach our athletes that the principles of Christian sportsmanship should prevail at all times.
The goals of our athletic program are:
1. To enrich the students' experiences through pride in representing their school
2. To build teamwork
3. To promote good sportsmanship
4. To develop positive self-esteem
Edgewood Campus School is a member of the Madison Area Independent Sports League (MAISL), competing with other local Catholic and independent schools.
SPORTS AT ECS
Cross Country
Cross Country is open to boys and girls in the fifth through eighth grades. This is a fall sport; we hold practices twice a week after school. Students compete against other Catholic and private schools in the greater Madison area.
Basketball
Basketball is open to boys and girls in grades five through eight. Practices are twice a week in the Edgedome after school until 4:00 p.m., or later in the evening at a local church or gym. Practice begins in mid-November, and the competitive season continues through March. Games are on Saturdays and Sundays. There is an end of season tournament put together by MASIL. Teams may enter additional tournaments.
Track and Field
Track and field is open to boys and girls in the fourth through eighth grades. Beginning in late March or early April, we hold practices after school at the Edgewood High School track. Students participate in the Edgewood Invitational meet in May and other local meets.
Volleyball
Volleyball is open to girls and boys in fifth through eighth grades. Practices are held after school until 4:00 p.m. two days per week at the Edgedome. The girls' volleyball season runs from September through October. The boys' volleyball season runs from mid-April through May. Most games are played on Saturdays and Sundays.
---
Our goal is to have teams for each sport and grade level, however, there is no guarantee a team will form for a given grade level. Parents are encouraged to network and help generate players for sports their children are interested in playing to ensure we can form a team at their child's grade level.