After School Program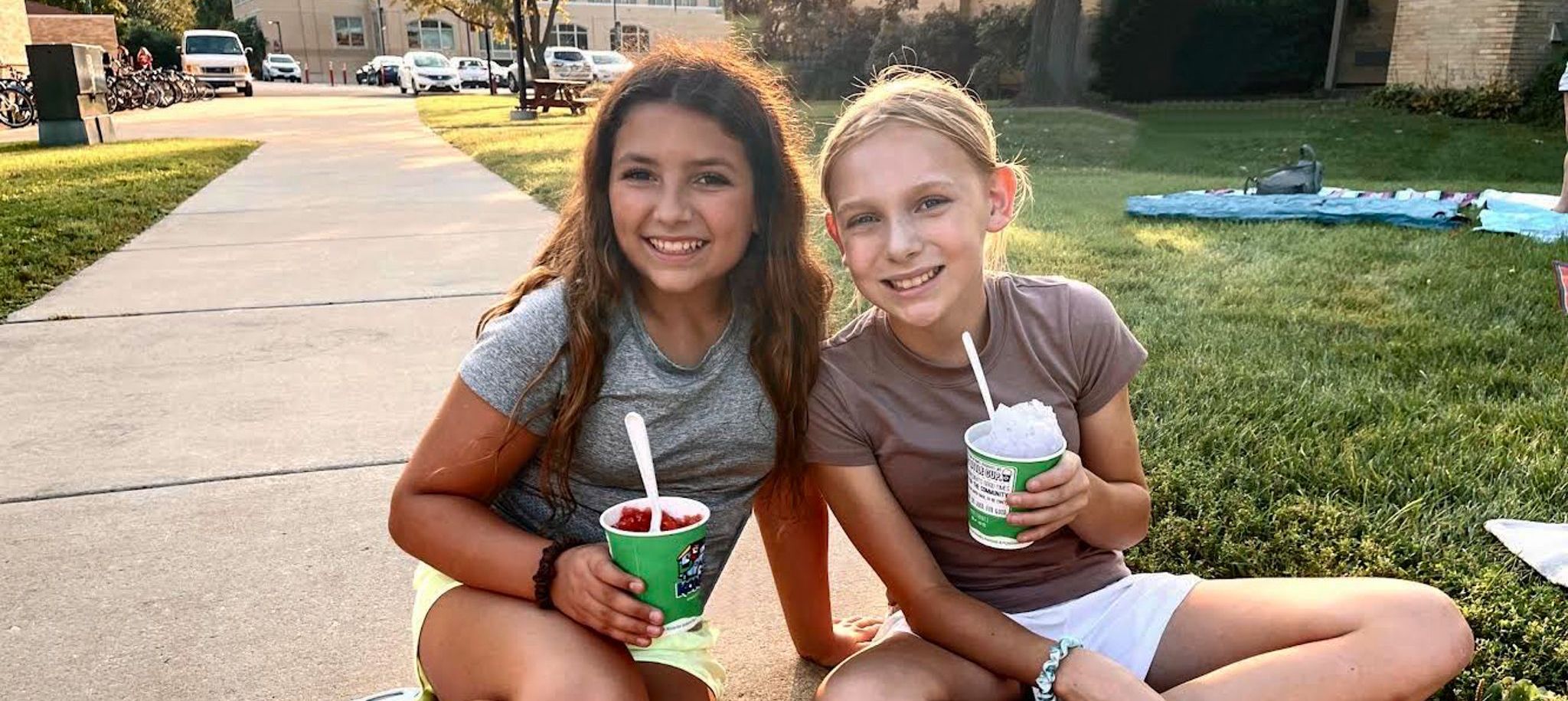 After School Program
Edgewood Campus School offers care after school care from 3:00 - 5:00 pm Monday - Friday. Our after school program is staffed by faculty and college students through the work study program at Edgewood College.
Daily Schedule: We offer snack, outdoor play (weather permitting), homework help, crafts, & games!
Registration: Families will pay a one time registration fee of $50 to reserve a spot in after school. Student may drop in as needed.
Cost: The cost of after school is $2.50 for the first 15 minutes; then $10/hour prorated per minutes. There is a $1.00/minute late fee for late pick ups. Please promptly pick your child up prior to 5:00 pm.
Pick-Up: Middle school students may sign themselves out at departure time. Students may be reached by text or through the after school direct line at 608- 663-4154 which is accessible after 3:00 pm daily.
Students in 4K-5th grade will need to be signed out in the after school room. Ring the doorbell at the side entrance of the building, and the staff person will radio to the playground for your student to come in.
Dates Closed: After school is closed any day there is no school PLUS the following school days:
September 2
October 18
November 22
December 22
February 16
March 31
After School Program Testimonials
"Our family is very thankful for Edgewood's after-school program. Our girls enjoy a safe, dependable, and fun transition at the end of their school day from their classroom to after-school. Our girls love after-school because they get to play with schoolmates that they might not see during the day, as well as having an opportunity to get a jump on their homework. We also have enjoyed the optional programs such as chess and guitar." Meghan T.
"We are a household of two working parents, and the Edgewood after-school program affords us the ability to see out a full work day while our kids are socially engaged, enriched with numerous activities, and above all, safe. Our kids view being at after-school as a treat. From their vantage point, they get to have more fluid free play, extended interaction with their peer group, quiet time to accomplish homework, and enrichment opportunities throughout the year that are really special: guitar lessons, chess club, science explorers, etc. For us, the parents, there is no pain point around coordinating their care after the school day ends. This program is well attended, well staffed, organized for the entire school year, and is a seamless extension of their day and ours. We highly recommend this wonderful value-add program that Edgewood Campus School has thoughtfully structured." Bob G. and Sara T.
"We love the after-school program and how it seamlessly integrates with our sons' experience at ECS. It's nice that it's staffed by teachers we are already familiar with. We also appreciate the flexibility to vary their schedule each day to accommodate other activities. The boys love the extended time to play with their friends." Porter and Carren M.
"The after-school program is a fun and safe child-care option for our working families. After-school is a great way for our students to make friends across grade levels. All students are encouraged to engage in creative play and exercise on our outdoor playground. On bad weather days, the students play indoors with a variety of activity options. Many of our older students use this time to work on homework, both independently or collaboratively with fellow classmates. The after-school program provides children with an equal amount of academic and social skills that helps them thrive inside and outside of the classroom. All students are welcome in our after-school family." ECS after-school staff member Jessica D.